Gen. 30 – Righteous Influence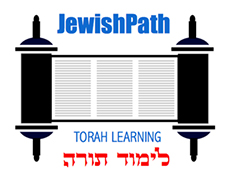 Dear family and friends, Our studies in Genesis Chapter 30 is on righteous influence. What does it feel like to interact with a principled person? If we could choose our neighbors, who would we select? Who do we want for relatives? Selecting the right mate is essential. Would we look for an individual who is blameless irreproachable pure, and honorable? If we needed our auto repaired, would we look for a mechanic that was decent, honest, moral and had an ethical reputation to repair our vehicle? Life has crucial choices. Our associations are significant!! How we live is essential. How we treat others is consequential.
Individuals who are looking for their soulmate may have preconceived ideas about who their future marital partner should be. That's fine as long as our ideas correspond to The Holy Scriptures. Often individuals who search for their soulmate expect more from him/her than they are willing to give themselves. That brings us to a significant point in our discussion. Jacob was 77 years old when he arrived at his uncle Laban's. Genesis 29.20 informs us, 'Jacob served seven years for Rachel; but they [only] seemed to him like a few days, because of the love he had for her.'
However, Holy Scripture Informs us that Jacob's wedding plan to marry Rachel did not go as agreed. Rachel, Leah, and Laban did a switcharoo on Jacob. The Torah says, 'Leah had weak eyes.' Why were her eyes week? The Midrash says that they had grown weak through weeping. People used to say, that there was an arrangement. Laban's elder daughter, Leah, was to marry Isaac's elder son, Esau, and Laban's younger daughter, Rachel, was to marry Isaac's younger son Jacob. However, Leah weeps and prayed, 'May it be Your Will Oh God that my lot does not fall to that wicked man, Esau.' Rabbi Huna said: 'Great is prayer, because Leah was decreed to marry Esau, but that decree was annulled through her weeping and supplications. Leah even took precedence over her sister. Beresheit Rabba 70.16 Leah's weeping and praying changed the course of our world. Leah succeeded in marrying the righteous man, Jacob. The fruits of her womb were blessed. Leah bore Jacob seven children, yet she was hated. Their marriage faced many challenges. Jacob and Leah were righteous. Sometimes righteous people have different interpretations, visions, and approaches. So its good to allow some open space for virtuous differences.
After 14 years of working for Laban, Jacob wants to take his wives and children and leave. Jacob worked seven years for Leah and seven years for Rachel. In reality, Jacob had two wives, Leah and Rachel plus two maid wives, Bilhah, Rachel's maid, and Zilpah, Leah's maid. The Lord greatly blessed Jacob with offspring during these years. At this point, Jacob was the father of eleven sons and one daughter. He was 91 years old.
After the birth of Joseph, Jacob wanted to go to his home and his country. If he were permitted to leave, that would upset the apple cart. Why? Jacob was a tzaddik. The Lord blessed Jacob's shepherding skills. Laban's herd reproduced substantially until it was a multitude. It was amply clear to Laban that The Lord Blessed his flock because of Jacob. Genesis 30.27.
Genesis 30.29 – 30
And he said to Laban, 'You know from Aleph to Tav of how I have served you, and how small your herd of cattle was with me. For the herd you owned was tiny before I came, and now your herd has increased to a multitude, and The Lord has blessed you since my coming, and now when shall I provide for my own house also?'
And The Lord has blessed you since my coming. The point to our discussion is the presence of a tzaddik/righteous person brings blessing. Jacob was a tzaddik; he was a righteous man. I want that blessing in my life. I want others to be blessed by The Lord because of me. God Willing each of us want to be that type of individual where others are blessed because of us.
God Willing, as we continue through the next 20 chapters of Genesis from time to time, I will mention examples of The Lord's Blessing upon on others because of the righteous. On the other side of our discussion is what happens a when a righteous person leaves a community. What is the impact?
Blessings and Peace,
Dr. Akiva Gamliel Belk
---